The Socio-Ecological Research (SER) group, created in 2018, focuses on the study
of social and ecological interactions in diverse settings from urban to agro-forestry systems.
SER is part of the Centre for Ecology, Evolution and Environmental Changes (cE3c)
based at Faculdade de Ciências da Universidade de Lisboa (FCUL).
Our most recent poublication on how tree canopy area influences temperature and relative humidity in cities, supporting the mitigation of the urban heat island effect. Check it here!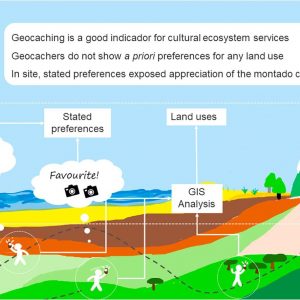 Can geocaching be an indicator of cultural ecosystem services? The case of the montado savannah-like landscape Inês T. Rosário, Rui Rebelo, Paulo Cardoso, Pedro Segurado, Ricardo Nogueira Mendes & Margarida…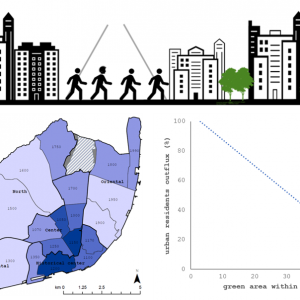 Should I stay or Should I go? Modelling the fluxes of urban residents to visit green spaces Ana Catarina Luz, Maartje Buijs, Cristiana Aleixo, Inês Metelo, Filipa Grilo, Cristina Branquinho,…